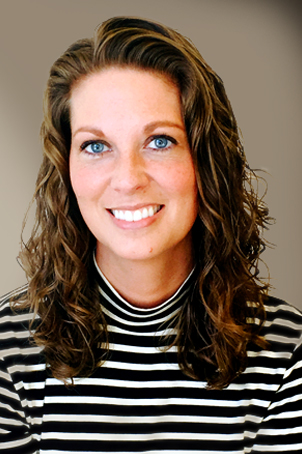 A bit about me:
I was born and raised in Kenosha, WI and am happy to be working in my hometown.
While attending school to become a Surgical Assistant, a Dental Assistant job fell into my lap. Without even considering the career path, I decided to take a leap of faith…I like to think that dentistry chose me.
I joined the Fulmer Dentistry team in March of 2015 as a Dental Assistant. With 13 years of dental assisting experience under my belt, I knew I was in need of a new challenge. So, when the opportunity arose to manage Fulmer Dentistry, I was more than happy to oblige. I am here to assist you through scheduling appointments, explaining and discussing your insurance benefits, and processing your dental claims. I enjoy working with you on the financial aspects of your dental needs.
Outside of the office, my husband Tom and I enjoy spending time with our three beautiful daughters. Our favorite pastime is lounging outside by our pool and soaking up the sun.
The thing I love most about dentistry is meeting such a wide variety of people and seeing how changing a person's smile can transform their lives.